CUA60320 Advanced Diploma of Graphic Design
Advanced Diploma of Graphic Design
Course Code: CUA60320
CRICOS Code: 106095G
Delivery mode: On Campus
100% online study is available for domestic students
Course Duration: 52 weeks
Location: Sydney Campus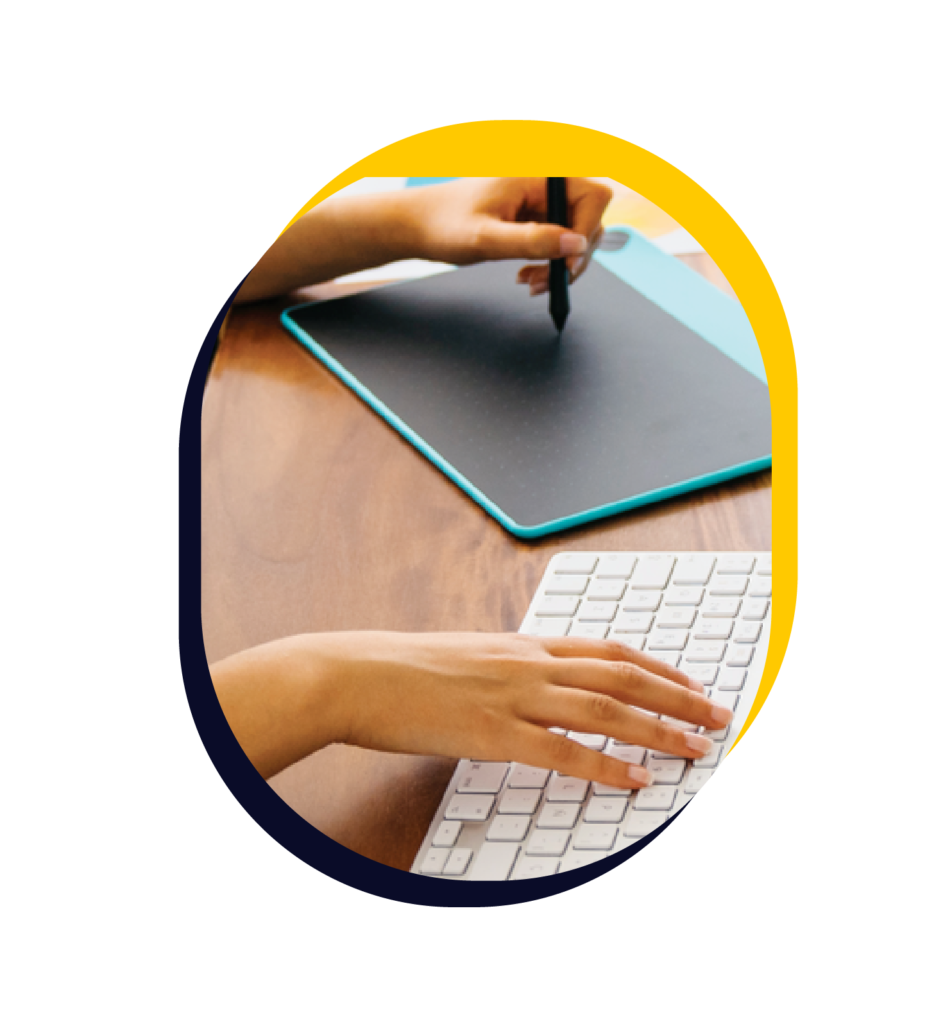 25.1%
Have vocational qualification to enter the market
50,000+
Available employment opportunities
Overview
The Advanced Diploma of Graphic Design qualification reflects the skills, knowledge and traits of a specialist designer. A commercially viable designer is one who has both creative and conceptual skills in visual communication but also knows how to market themselves, conceive ideas, negotiate and realise design solutions.
As a student of this course, you will meet real-life, complex communication challenges and apply critical thinking skills to develop effective design solutions. You will refine your skills to create sophisticated branding and identity designs, while further developing your ability to design persuasive visual content that speak to a multitude of markets.
Practice at this level aims at a higher level of visual communication and design theory and the ability to critically analyse from a range of sources.
For course promotions, please contact info@acbi.edu.au
Got any questions? ask the acbi team.
Get In Touch
To contact our student recruitment team, please submit a form below.